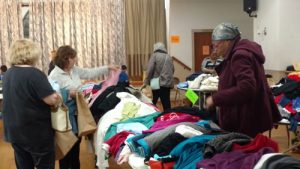 Two times a year, the Calvary Family has a flea market/rummage sale offering gently used clothing, toys, and household items for sale. The sale dates are usually the first weekend of May and October. Prices are low, so everyone can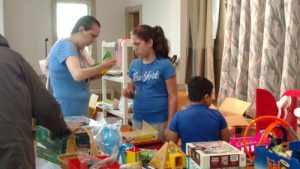 afford the items they may need. The second day of the sale, the event becomes Bag Day, where as much as can be fitted into a provided grocery bag costs two dollars. This mission provides good quality clothing and household items to those in the neighborhood at prices they can afford.
If you would like to donate to a rummage sale or help set up and run a sale, please contact Calvary here.