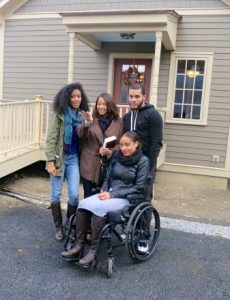 PresbyBuild is a coalition of Presbyterian congregations that has partnered with Habitat for Humanity of Greater Newburgh to put God's love into action by bringing people together to build homes, communities and hope.  Calvary Church has been an active member of this coalition since PresbyBuild's inception in 2002.
We provide volunteers on building sites, as well as in other aspects of Habitat's work. The weekly Saturday coffee break for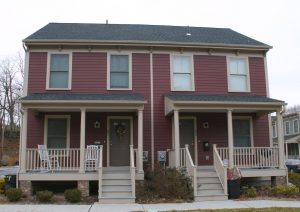 volunteers takes place in our fellowship hall.  Through fundraisers, church mission giving and individual donations, we have contributed generously to the more than $400,000 that PresbyBuild has raised in its sponsorship of eight homes of Habitat Newburgh's 85 completed homes for hardworking homebuyer families.
Through Habitat Newburgh's program of tithing to Habitat International, this ministry has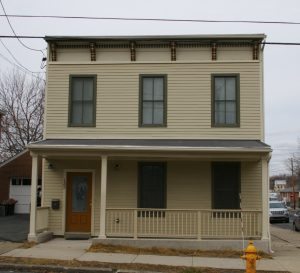 also assisted families in Ethiopia, Haiti, India, Jordan and Mexico.
Habitat and PresbyBuild are about more than just houses.  The lives of homebuyer families who partner with Habitat are transformed.  Children's school performance improves, families are healthier in homes free of mold, cold and crowding.  Neighborhoods become more stable, and the City of Newburgh and the school district benefit from the taxes paid by homebuyer families.  Volunteers often witness to the ways in which their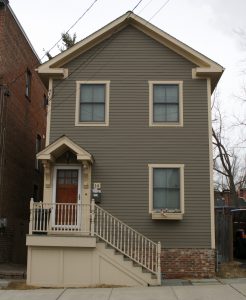 commitment has brought a new sense of meaning and discipleship to their own lives.  It is our conviction that this ministry, by the grace of Christ, manifests the presence of God's shalom.
If you would like to join in this ministry, please email Elder Jim Ferguson (click here), or Deke Spierling (click here).
PresbyBuild on the Hudson River Presbytery website is here and their FaceBook page is here.
Habitat for Humanity Newburgh website is here.