Happy Inauguration Day!  I hope this update finds you all happy (as is possible with all of the stress) and health.
I am excited to share this update with you – the organ restoration has begun!!  The Foley Baker Organ Company started on Monday to remove our beloved Skinner Organ to take it to their facility for cleaning and restoration.  Peter S provided the following pics taken on Tuesday to show the beginning of this work. I will try to get there a few times to document their progress over the next weeks,   They hope to have all of the parts removed by the end of the month.  This work is completely covered by our insurance.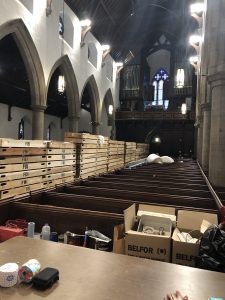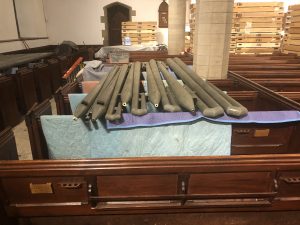 Also hard at work are American Eagle Electricians and CDR Alarm Company running wires in Fellowship Hall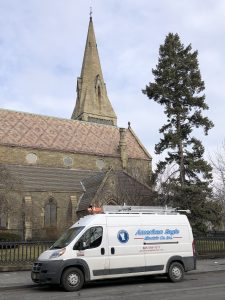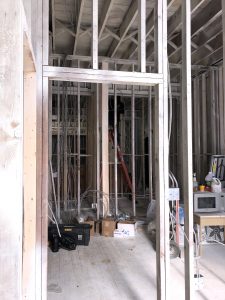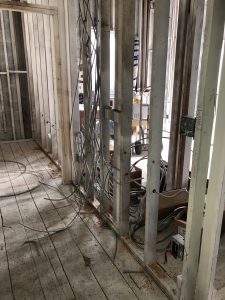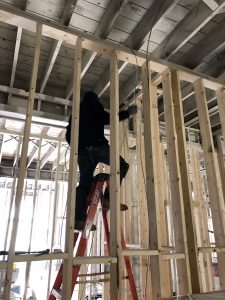 And I left the "best for last".  Calvary, through the efforts of John, Kate, Carter and Jack, joined the ringing of church and cathedral bells though the county in memory of the over 400,000 souls lost to COVID in the United States.  The bell ringing coincided with the start of the national COVID-19 memorial service at the Lincoln Memorial Reflection Pool in Washington DC on Tuesday night January 19, 2021.
Thank you to the Clarke family,