Work continues this week at Calvary with Belfor back and working hard to wash and clean the sanctuary ceiling and walls.  We have sent a deposit to Lamb Stained Glass Studios and they will be onsite on Monday to start cleaning the stained glass winnows.
American Eagle Electric Co.continues to work on the service upgrade at the church and has started removing the chandeliers for cleaning and updating.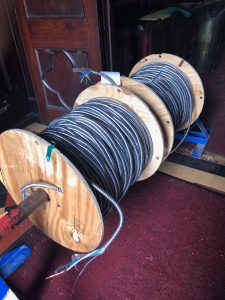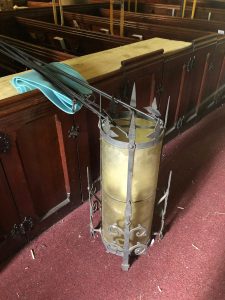 The committee met with Geoff of Belfor early in the week to discuss future plans for the reimagining of fellowship hall.  Discussion included possible layout changes for the building and HVAC upgrades Also at the meeting was Charlie of CDR alarm systems.  Because we had an alarm system that was monitored by a central station, the insurance company will cover the replacement and upgrade of our alarm system in fellowship hall to bring it up to code.  This is a major upgrade.  The existing system has been in place for almost 30 years and is really out of date.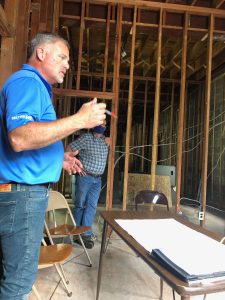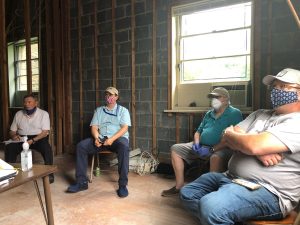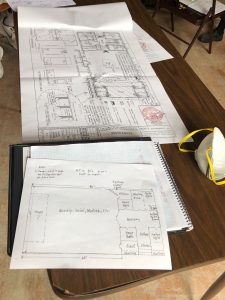 The discussion about the organ continues and we are getting closer to a decision by the insurance company so the organ restoration can start.
The fire committed met with Jeff of HVAV (Hudson Valley Audio Visual) and discussed possible sound system solutions for both fellowship hall and the sanctuary.  They will be providing a proposal.  Other audio companies have been contacted and we are waiting for an appointment with them to compare suggestions.
Now that the restrictions from NYS PAUSE has been relaxed, much more work will continue to progress over teh next weeks so we can move forward to getting back into our buildings.
Hope everyone is safe and healthy.