Sorry – I missed sending an update last week. The weekend passed so quickly and here we are Thursday already! But work continues at Calvary. The painters have taken over the scaffolding and have been scraping, speckling and painting during the past two weeks.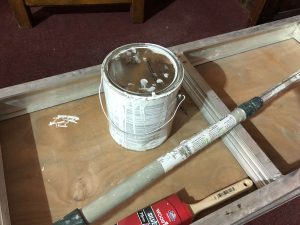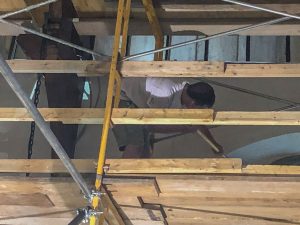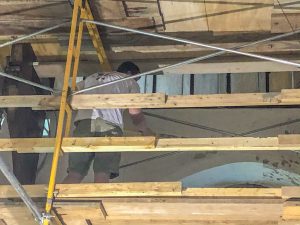 The electricians are close to completing the wiring upgrades, lighting conversions and cleaning and reinstall of the chandeliers. This has been a big project and will defiantly help us to see better the wonderful paint job that is being done! The large fans that were added to the to do list are scheduled to be delivered by July 9th and installed, the wiring has been readied for their delivery. These fans will help keep the sanctuary much more comfortable both in winter and summer.
The fire committee had a meeting (masks and socially distanced) last week and included those that showed an interest in helping formulate the plans for the new fellowship hall. At this meeting the revised mail floor plans were discussed and these plans have now been revised by the architect. Geoff from Belfor will not meet with the building inspector to see if our requests can be completed within the scope of our budget. Also at this meeting the Fellowship Hall Design Committee was formed from this meeting and includes Diane M., Noa S., Kate C. and Bobbie B. They have begun checking with potential community users to gather input for how the future use of the space might be reimagined.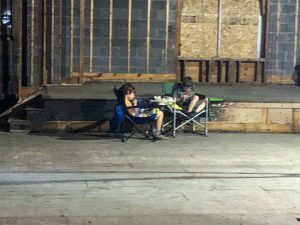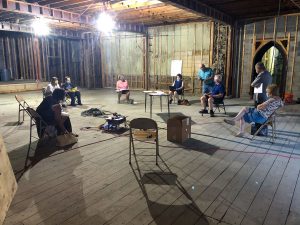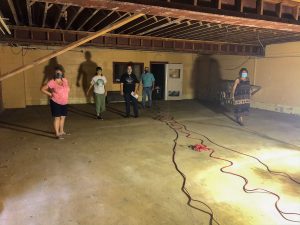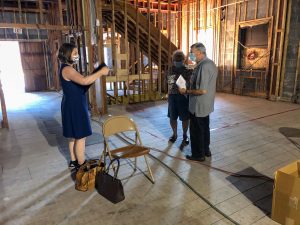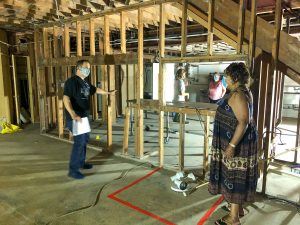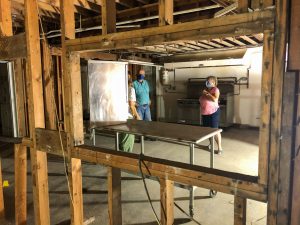 Another item under discussion is a list of sponsorship opportunities. Once this is completed, based on our wish list and what the insurance will cover, it will be sent to all and posted on our website, giving supporters the opportunity to financially help with the restoration of the church.
The fire committee will continue to work diligently to get this job done making the best use of the funding available.
I hope you all have a safe and wonderful 4th of July weekend.